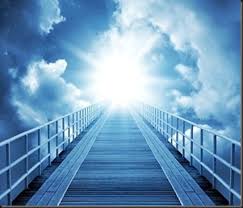 Our higher power wants to assist us make smart conclusions so that we can live our best potential life. All they want is our pleasure. They want to be invited but can't reply us directly all the time the same way we speak to each other. This advice needs to come through a material object because we are physical beings. To not ask them is like our favorite uncle leaving us a million dollars in the bank, and we would die to death instead of drawing money for food. There were isolated incidents when a sudden vocal warning from the spiritual realm saved somebody from destruction or disaster, but it is more common for answers to come from divination.
Divination is using a physical object combined with a spiritual connection to receive wisdom in our daily lives.  In my preschool days, I practiced divination with colored buttons, so I would know when it was safe to leave my hiding place and return to our large farmhouse.
My question was urgent as I felt my life depended on the answer.  When helping others, I have seen the more pressing issues seem to make a stronger spiritual connection.  This is when clients receive quick and sure answers.  The urgency allows anything in them that blocks the flow to fall away.
For a single urgent question with a yes or no answer, I like to roll dice (throw the bones).  Another method I often use for a single urgent question with a yes or no answer is a special coin.  It doesn't matter what the object is when practicing divination.  The crucial ingredient for accuracy is giving oneself with complete abandon to a spiritual connection.
Cards work well for more complete readings to get the whole picture; however, when the mystical energy is flowing, it takes on a life of its own, and the cards become secondary.  It doesn't matter what kind of cards are used, Tarot or a regular deck.  What matters is the accuracy of the reading.
To discern personalities, I love to use a combination of Tarot Cards and Numerology to learn what card in the Major Arcana represents the personality of the person that is being inquired about.  When we meet a new person, they can put on a front for at least 6-8 weeks.  That is time enough for us to fall in love with who we think they are.  Invariably they will turn into the exact person that their card represents them to be.  It is a great benefit to us to check their signature cards early on so that we are not deceived and disappointed by a bad experience.
In dealing with others in the workplace, it is a lifesaver to have this insight into the character and to know how much to trust or what to expect.  I will follow up this article with a series about the meanings of each of the cards in the Major Arcana of the Tarot Deck and how they represent the character of the persons we need to know.
Astrology charts for free  Try the network for just $1 minute! 1-800-498-8777!  Our Network Established in 2001 and has 3 decades of experience.  We know how to staff only the BEST Psychics!