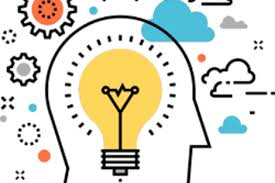 It's been over a year since we followed up to our "Psychic Testing Done Wrong Versus Right" series. In part1, part2, and part 3, we shared some scenarios from our coordinators.
It's been over a year since we followed up to our "Psychic Testing Done Wrong Versus Right" series. In part1, part2, and part 3, we shared some scenarios from our coordinators.
In this issue, one of our coordinators (Coordinator #1) examines a recent incident that details our process. Generally, only 2% of applicants have presented an opportunity to be on our Psychic Network. So this instance, we display the 98% that are not provided a chance and the logic behind it. We convey this to you, so you watch how particular we are when it comes to placing a Psychic on our network. Enjoy!
From Coordinator #1
As I mentioned last time, when I test read a Psychic applicant, it is similar to auditioning a singer (or any artist.) In the case of a singer, in the first few seconds of singing, talent shows through instantly.
Recently I conducted a test where the applicant (a female) I gave the standard directions that all applicants receive. This was a relatively easy and quick test. I was with the Psychic applicant for only 3 minutes and 10 seconds.
One of the directions is if Tarot Cards are being used, it is ok. However, please do not get technical by telling me the exact card that came up, what the card meant, etc…It's a reading, not a class. I needed to be spoken to in plain English with non-technical jargon. Some people are fine with jargon. That is fine too. However, in this specific scenario, it was a boundary in the test for that particular moment.
So we started. The first thing she mentioned that made the reading turn South was that she had 2 cards already waiting for her before I called! As an on-demand service on a first-come, first-served basis, Psychics read on the spot. Sure, that would be fine if she wanted to do the reading for herself. More importantly, it demonstrated that my energy on a moment to moment basis wasn't being considered. Therefore, the applicant was not tuned in to the "now." Perhaps the applicant was only familiar with reading family and friends. Everyone needs to start somewhere. There was a lack of professional experience in conducting a professional reading, and it showed.
Then she did the ultimate, despite completely grasping the directions. She went into an immediate interpretation of those 2 cards as if it were a class. She demonstrated being incapable of following directions. That is a sore spot for any company. Talent and ability are a must. However, for professional consideration, following directions is a biggie in any field. She was thanked for her time, encouraged to continue her craft, and I went to the next applicant.
In the parallel example of a singer, this readier "sang," and I "heard." As an "audience member," I know the network deserves better as clients want better. I continued to find just that.
I have also been on the opposite side of the spectrum. Within the first 50 seconds of the reading, I could tell instantly the reader had the talent and was hire-able. Surely I let the reader continue, as I love getting a good psychic reading. It is like having a great dessert. Who doesn't like that?!
Of course, applicants can get nervous. We cover that in the directions. No one is there to be shamed or endure negativity. We make our process a positive, productive, and professional experience for all parties.
Conducting test reading evaluations over the years is easy and enjoyable. It's not rocket science as talent is evident in the actual doing.
Horoscope readings and more on our Psychic Network  Try the network for just $1 minute! 1-800-498-8777!  Our Network Established in 2001 and has 3 decades of experience.  We know how to staff only the BEST Psychics!