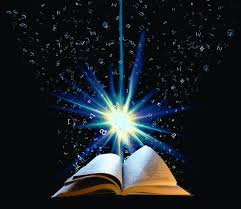 In today's world, intuitively, one can find it impossible to listen and hear Psychic messages within.
For decades, the answer has been straight beneath everyone's nose. Something so small can create an impact that dared to dream existed. Via meditation, one has the natural skill to access the Akashic Records by spiritually enlightening ourselves to the Divine Nation.
In philosophy, there are many tales of gods, goddesses, and humans alike. They all have one thing in common. They are the link to human man, and they all have a spiritual being at its head.

It all plays a role in humanity and spirituality alike. I am a firm believer and follower of the Hermetic Philosophy. Can ultimately testify to the saying, "as above so below". We are humans with supernatural gifts that make us immortal.

When my gifts were bestowed, I dared to ask, God, what am I? Shaking from fear, I sat in the dead man's position anyway and listened. He stated, half-human half GOD. You are an Earth Angel, a star seed. You are also a hermit. Meant to study and walk all halls of life with the determination to teach the people.

For people to grow, we must all tune in. Face ourselves; breach our storm of understanding and misunderstandings. We are all, Akashic. To me, it's just a matter of choosing which life is going to suit your best. Today, the records of history are the Akashic. We, the holders of the light of truth and wisdom are the nurturers of these records.

Here to pass them on for generations to come when the student is ready. These records are the pieces of history meant to heal the nation and help us remain calm in the current storm. To build back up the human race, we must filter these records. Life as we know it is in these memories.

So to bring this to a close, I must say again, As Above So Below!
Online tarot readings, Psychic readings and free horoscopes too. Try the network for just $1 minute! 1-800-498-8777!  Our Network Established in 2001 and has 3 decades of experience.  We know how to staff only the BEST Psychics!