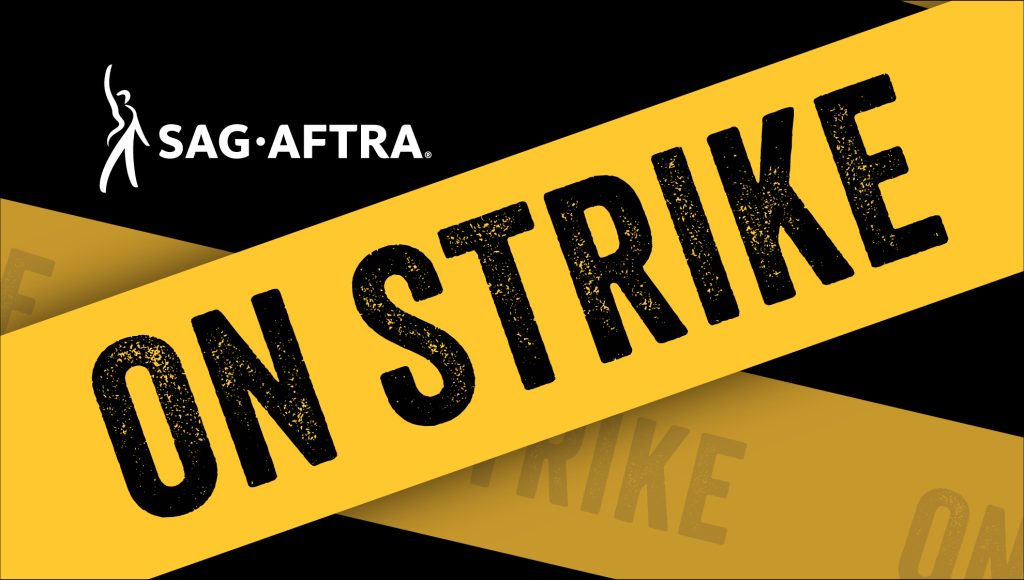 The actor's union, SAG-AFTRA, has officially declared a strike.  Along with the Writers Guild of America, Hollywood is on strike. 
With Venus slowing down and about to turn retrograde on July 22, 2023, the effects have been felt for the past 3 weeks.
In reviewing a list of SAG strikes, 6 previous ones occurred and were resolved weeks before Venus retrograde:  1953, 1967, 1978, 1980, 1986, 1988, and 1991.  Does this mean there is potential for a resolution within the next 8 days before Venus is officially retrograde on July 22, 2023?  Yes, but only if someone eats a major slice of humble pie.  The likelihood is slim because Venus is in a complex aspect during this stationary period (quincunx to Pluto) for the next 3 weeks.  Major sacrifices, adjustments, frustrations, compromises, emotional irritations, power issues, and control, are required.  If not, expect the strike to continue for up to 4 months. 
There were SAG strikes that did not occur on a Venus retrograde. The longest SAG strike was in 2000 for 6 months and Venus was not retrograde that year. Also, the shortest strike was 14 hours in 1986.
Venus rules negotiations. While at the pre-retrograde station, one is forced into negotiation. The sign of retrograde can bring the nature of the sign to the fullest. This retrograde is in Leo. On a higher vibration, this can be charitable, courageous, dignified, and heroic. Yet, it can be domineering, overblown, and pompous.
A radio station fired the main announcer years ago. The station lost ratings. He was brought back during a Venus Retrograde. In that instance, re-evaluating a previous relationship that went awry became beneficial as it was revisiting a previous disagreement.
Reviewing the value of a person or relationship is strong during a Venus Retrograde because Venus also rules our taste, ability to express appreciation, affection, and experience satisfaction.
There are a few celebrities that are poster children for very bad plastic surgery. The list continues to grow. I won't mention names because you probably know who they are! Some have gone under the knife during a Venus Retrograde and did not like the results requiring a revision.
So re-embarking a previous job, relationship, or friendship may be very positive. However, tread with caution especially when contracts are involved. It is a wonderful time to repurpose items that are hardly used. Go through your possessions and you will find creative outlets for their usage.
New people that enter your life on a Venus Retrograde will appear different after the retrograde is completed.
The most important tip I can share is to avoid making any major purchases or renovating during this retrograde. Sometimes, an emergency expense is required. For example, a car becomes obsolete. In that case, depending on financial circumstances and financial payment requirements, a temporary car would be preferred. Though Venus is about the finer things in life and finances, a basic vehicle is suggested. What is the purpose of the vehicle? Is it for aesthetics or common use? If common use, it is better to aim for the longest warranty possible and negotiate a better price.
When items are purchased for aesthetic purposes, one may not like the value or find it worthwhile.