Mars Retrograde pt2 – Difficulties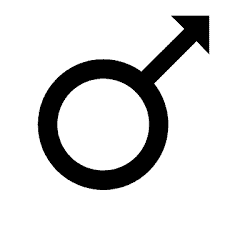 Preparing for a more suitable time to take motion is always the goal. Occasionally better timing may include interacting with better-suited people. Other times, it may be congruous. This Mars Retrograde has some peaks that need detail. Starting Friday, September 26, through October 4, some difficulties need special attention.

 Irritation between people wanting to do things their way versus the boundaries/laws set by the community and/or government is highlighted. Communities may impose boundaries and structures such as lockdowns, wearing masks, and more.


 Mars in the sky will be making the first of 3 difficult aspects to planets in Capricorn. So, identity, individuality, and the self versus the larger collective, government, human rights, and personal freedoms will be in the news. This insistent energy of irritation, impatience, frustration, and anger towards authority will be on full display. Governments may attempt to impose requirements that will result in protests.


 These aspects can't be avoided. Avoid making major changes or decisions. It is best working with these aspects instead of negating them. Otherwise, it will result in typical Mars events such as bumps, bruises, arguments, accidents, irritation, etc. This is not the time to insist on anything. Step back if resistance is received.


 Political issues will be exaggerated in the news. Fires, possible protests, and "Acts from God" will also be strongly themed. Hurricanes are strongly felt during this period as well as floods and possible earthquakes.


 During these 9 days, travel plans are not recommended. Confrontations are best reserved for another time. Major financial changes, switching jobs/schools are not recommended.


 Technological breakdowns may occur with website outages and security breaches may also be in the news. Avoid major purchases of any kind if possible.


 Repair work and surgery are never recommended on a retrograde Mars. With this specific Mars retrograde, dental procedures as well as procedures to the head, back, skin, bones, and knees are best scheduled for another time.


 Though this is not a doomsday forecast, there is always a better time to take action. During this specific range, hold off on making any major change or asserting important decisions.
Get an accurate Psychic Reading on love, career, finances, and more. Try the network for just $1 minute! 1-800-498-8777!  Our Network Established in 2001 and has 3 decades of experience.  We know how to staff only the BEST Psychics!
---