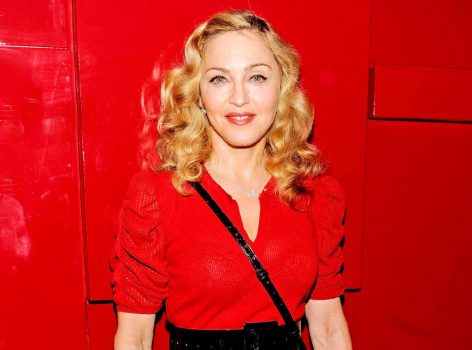 See Part 1
Madonna Astrology Health cycles caution! Pluto in Capricorn is quincunx her Sun in Leo. This has raised issues with health. More particularly, it has produced issues that are related to her knees, which rules Capricorn.
Her "illness" has not been revealed in the press. It is obvious that seeing her walk with a cane and appear stiff in her rehearsal videos, that she is experiencing knee issues. She has adjusted her footwear to dance in her latest tour, Madame X. Also, her choreography has gone through alterations. Furthermore, she has also canceled yet another show.
This cycle continues for a few months and is the main theme for her during 2020. The new moon in her health sector does bring some hope to possible new treatment options. Yet, she will be slowing down more. She has 27 more shows. More shows will be canceled.
Likely, she will possibly undergo surgery in the spring season. Recovery seems very promising especially during the summer time.
In my opinion, health diagnosis is never something a reader should attempt unless they are a medical professional. Sure, I recommend full physical examinations when there are indications that health needs more attention. Certain elements that may indicate a certain spot of the body is vulnerable during a specific period, but that is best left to a doctor.
Horoscope for all 12 signs  Try the network for just $1 minute! 1-800-498-8777!  Our Network Established in 2001 and has 3 decades of experience.  We know how to staff only the BEST Psychics!