Mars out-of-bounds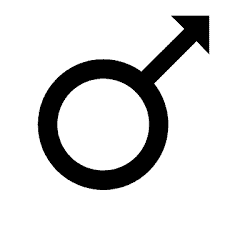 Mars is more than just the "God of war." Mars describes what Venus enjoys and battles what Venus detests. Sex, assertion, drive, physical energy, competition, fire, anger, and war are ruled by Mars. Mars out-of-bounds is about to start.
Certain planets go out-of-bounds every few years. Usually, it is for a short 2-3 month period. The upcoming Mars out-of-bounds will enter on October 22, 2022, until May 5, 2023. Similar to sports, beyond the limits of the established field of play is where an out-of-bounds planet travels.
Some people born under the period of an out-of-bounds Mars may be labeled as aggressive. The adrenaline for such individuals may be interpreted as walking time bombs waiting to explode. This too is determined by the rest of the chart. An out-of-bounds planet does not respect limits or boundaries. It can generate genius a breakthrough. Negatively, it can become volatile and unacceptable to society.
Freedom is retaliated against Saturn's limitations. This freedom for Mars is like a super Uranus which seeks to awaken and revolutionize and liberate. These energies are interwoven when there will be some type of need to break freefrom something.
The best way to understand the future is by looking at the past. The general rule of thumb is that the longer a cycle lasts, the longer and more significant the impact. The last time we had an out-of-bounds Mars last for many months was during 4/5/2001-10/20/2001. The major event that took place was 9/11. This does not mean that another worldwide catastrophe is forecasted. However, there will be national security changes taking place. Mars is also retrograde. Like in 2001, Mars was retrograde for a few months while it was out-of-bounds. A few weeks after it turned direct and remained out-of-bounds, 9/11 occurred.
Since Mars will be retrograde in Gemini (and will be covered separately,) this is the time to be extra careful with online security and online banking especially conducted via a Smartphone device. Though Gemini governs automotive, communication, local transportation, elementary schools, post offices, and communication carriers, this is a time to pay extra attention to any transaction with these institutions. Pay additional detail to passwords. The potential for hacking is strong. Also, for those driving cars with driving assistant, pay attention to how you rely on it. Recently, LAUSD was hacked. A ransom was rejected. The entire roster was exposed.
Mars is war. Could there be potential or just talk Gemini loves to talk, the short answer is yes. However, it is mutable and short-lived.
The financial markets may be a bit difficult. The last time another out-of-bounds Mars was in effect was during the period of 10/4/2007-4/25/2008. Certainly, with other planetary configurations, this is especially strong.
Though Mars out-of-bounds may seem to appear as violent, it can produce courage and physical abilities. Henry Kissinger had an out-of-bounds Mars in Gemini. He negotiated dialogues to end conflicts during the Vietnam War. Could this be a possible breakthrough with Biden? Maybe. Putin will have an impact. This too will be discussed at a later date.
Be sure to check our Psychics at AbsolutelyPsychic. Try the network for just $1 minute! 1-800-498-8777!  Our Network Established in 2001 and has 3 decades of experience.  We know how to staff only the BEST Psychics!
---