2023 Planetary Forecast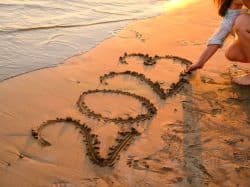 In this 2023 Planetary Forecast, you'll notice few improvements and changes . A difficult portion of 2022 will finally be released as Mars turns direct on January 12.   Protests and scandals start to resolve.  Mars brings confrontations, upheavals, disagreements, violence, and infections. Mental and emotional volatility will stabilize. The Twitter fiasco could have been avoided if someone consulted an Astrologer prior. In the sign of Gemini, technology and communication improvements move forward. Perhaps there will be more changes in Twitter starting in February.
Projects that have stalled will finally get more momentum once Mars comes out of Retrograde on January 12. It will take another week for improvements as communication is still an issue. Though the above sounds promising, from the 18th of January we have another hurdle to overcome as both Mercury and Mars are in a quincunx aspect until January 23. A need to revamp agreements, plans, and ideas is likely. Careful with the security around technology; it's a vulnerable period around hacking.
Pluto enters in Aquarius March 23: An entire book can be written on this; this is a watered-down version. Transcendental planets bring about new generational themes. When Pluto entered Capricorn in 2008, changes in Corporations and banking systems took place.  The rise of the Kardashians blossomed.
When outer planets experience a change in sign, themes and fads shift. Pluto in Aquarius will bring Transformation in democracy. This is most certainly for the people, global causes, changes in artificial intelligence, technology, and more. When Uranus was in Aquarius, the rise of the internet grew as well as mobile phones, and mobile phones had internet on them. Expect more development in all appliances and technology. Robots may become the new norm in the years to come. We might see these metal creatures in supermarkets bagging our groceries or on the street doing the job of police officers. Though Pluto retrogrades back into Capricorn on June 11, final themes start the fading process so that once Pluto re-enters Aquarius in 2024 commences a new chapter.
Saturn enters in Pisces on March 7:  Finally, there is a shift from Saturn in Aquarius' detached and cerebral analysis to a sensitive/sacrificing sign.  With the entrance into a new sign, there are learning lessons and changes around homelessness, special governmental assistance programs, prison systems, hospitals, health care, and more. Saturn in Pisces typically brings recognition and learning lessons around sacrifice. However, there is one golden nugget to this. Saturn is the taskmaster, and Pisces is the dreamer. When the 2 combine, dreams come true.  Artistic projects take on a special shape such as special effects, animation, and other creative vessels blossom.
May 19-23 Caution alert: Careful with any type of travel. The volatility of Mars square Pluto can be devastating, combating, explosive, and violent. When these 2 are paired with each other in opposition, both have to give in and balance each other out. The 3rd planet combined is Jupiter. This adds extended issues to the planets in the opposition. The rule of thumb, a T square requires the opposition by the planet squaring both planets. Jupiter will require some type of understanding, generosity, and foreign aid. Brutal force is applied. Stock markets dip during this period. There may be some type of warfare, environmental, weather, earthquake, and volcano type of major eruption.  The concern about this configuration is that it is highlighted by the Solar Eclipse a month prior.
Saturn sextille Jupiter 6/13-6/24: Growth and financial stability are strong. The markets will be doing much well, especially with Jupiter in a financial sign. For most of the last 2 years, conservative caution was recommended in financial portfolios. This will be an ideal period to rebalance investments.
January through April is a productive period for asserting new projects and exercising more drive with projects that have stalled.
Get more than just 2023 Planetary Forecast – get your own private reading!
---