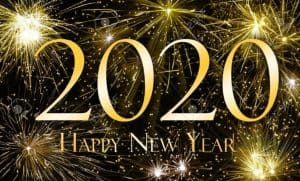 The first half of 2020 has a few challenging planetary periods. There is no such thing as a good or bad year. Rather, every year can be used to its' fullest potential to achieve better results. The goal is to understand the window of time within a given period.
The first three weeks of January are a bit shaky. The closer we get to January 12, the more critical this becomes. Maintaining old structures and boundaries in place are challenged with a new order of governance where rebirth and transformation are demanded. This creates eruptions, protests, and possibly explosions.
Some countries have some political unrest. Australia has fires, the UK has issues with Brexit, and Donald Trump Impeachment is the USA. Expect the stock market to go through volatility during this period. Improvements will occur in March. This will be much better to review financial portfolios.
During this period, it is best to avoid making significant changes with your investments, property, and business matters.
Though there are improvements after January 24, note that there will be a 2.5-week window to get projects completed before they get distorted with unclear communication and technological difficulties. Avoid signing contracts or making any major technological upgrades during this period. This includes moving homes, buying homes, and/or putting a home on the market for sale. If you have a broker/agent that you have to sign where you have to sign an agreement, wait until after March 9.
After March 9th, we have a window of time until the first few days of May to finalize projects. This is a better time to complete and start projects.
Be cautious in making major purchases, changes, or starting business projects and personal endeavors from May 12 through June 24. You may notice your taste may not be the same as it was prior resulting in dissatisfaction. Also, pricing may be extremely expensive during this time. It is best to collect ideas and execute them later. This will not be a time to buy important items, make renovations, or embark on a significant relationship (including a business partnership).
From June 17-July 12, we re-embark another period of distorted communications.
Between July 12 and September 8, another window of opportunity avails itself to finalize projects.
Later on, I will cover a more detailed description of how to best use the above periods.
Daily horoscope for all zodiac Aries thru Pisces First 5 Minutes Free 1-800-498-8777! Our Network Established in 2001 and has 3 decades of experience. We know how to staff only the BEST Psychics! Love tarot reading, career readings, and more.